Mobile Wishtrees was part of the EU-funded project "Discover Peace" by Susanne Jalka and Dora Kuty.
Making peace a theme, we are talking about by visualize and raise awareness, was the main task of this project.

In order to deal respectfully with others and to promote peace, you have to know which desires and needs they have.
It was created on the basis of Yoko Ono's artwork "Wish Tree" that occurred in her exhibitions for many years.
MOBILE WISH TREES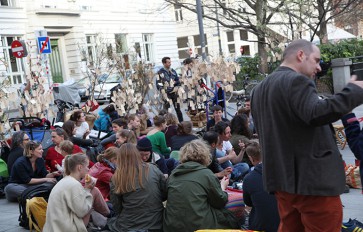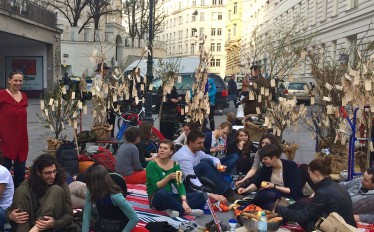 BACK to PROJECTS
HOME
Yoko Ono also took the patronage of the Mobile Wish Tree project. In contrast to her work, we went with the trees in the streets and offered passers-by to write down their wishes and hang them on the tree.

Many people were pleasantly surprised and could not believe that they can do it for free. During the campaign there has been intensive discussions about peace, which continued during the final picnic at Lueger Place.
Vienna, 2014