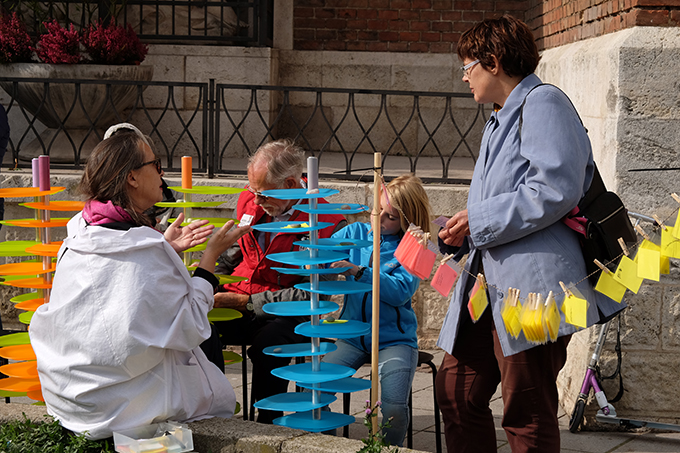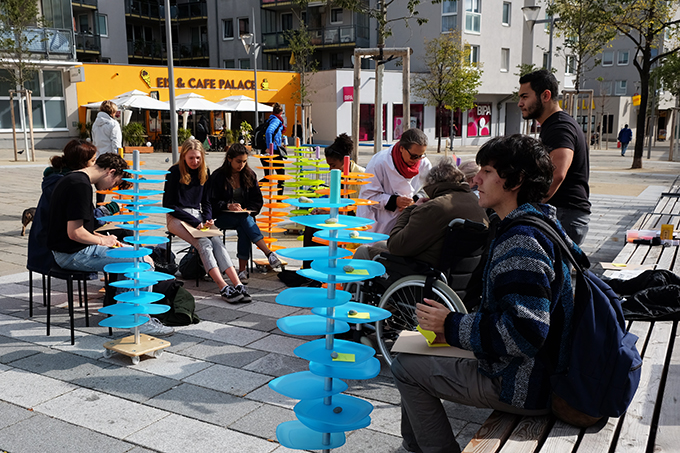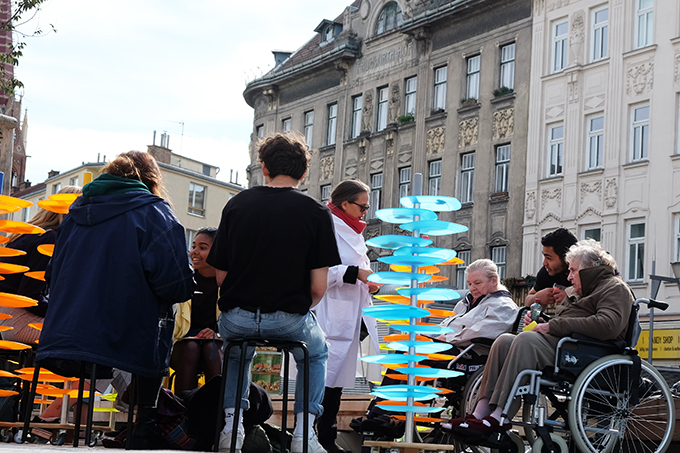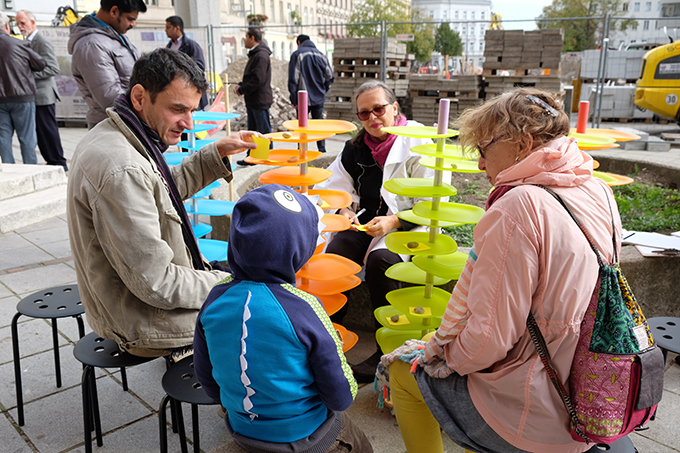 This artistic action was part of
Vienna Design Week 2017.
Venue: Kardinal Rauscher Platz, Vienna

The intervention in public space allows participants to take a new look at themselves.


What are the things that make me forget time and space?
Passions and interests become visible when filling the tree of potentials, which is provided to each individual participant.
Links between people with and without dementia become comprehensible.

Maybe I can find similar or new kind of interests, which irritate me in a way that I want to put them into action together with someone. Additional appointments can be agreed.
>PROJECTS
The art event offers the opportunity to establish a new network of interests with and around people with dementia.
The goals of the art action are on one hand to create more understanding and knowledge for the lives of people with forgetfulness. On the other hand, the self-confidence of people living with dementia should be strengthened and a new view of their potentials should be achieved.
IM PART - WHAT MOVES ME?