Nonverbal communication on behalf of St. Anna Children's Hospital.

Team: Teresa Azer, Cornelia Bast, Debora Däubl, Ines Jorda, Bettina Hochrinner, Adna Karaberg, Hubert Stadler.
A transdisziplinary project.
Egg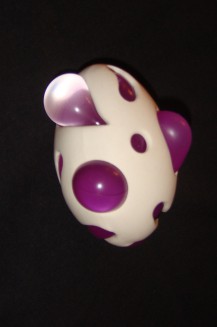 Back to Projects
HOME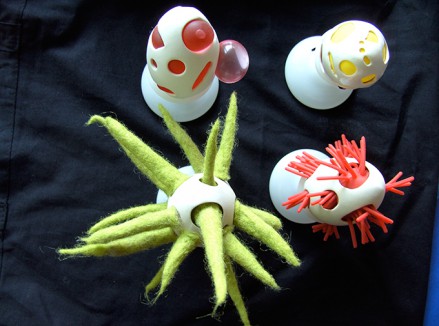 2011 ceramics, felt, plastic

For seriously ill children who are isolated in their room.

Each child is given 4 Eggs. Each egg has an unknown egg partner in a different room. If you push the egg for example there will be an optical signal on the partner-egg and vice versa. So the children are able to create their own language with these eggs.